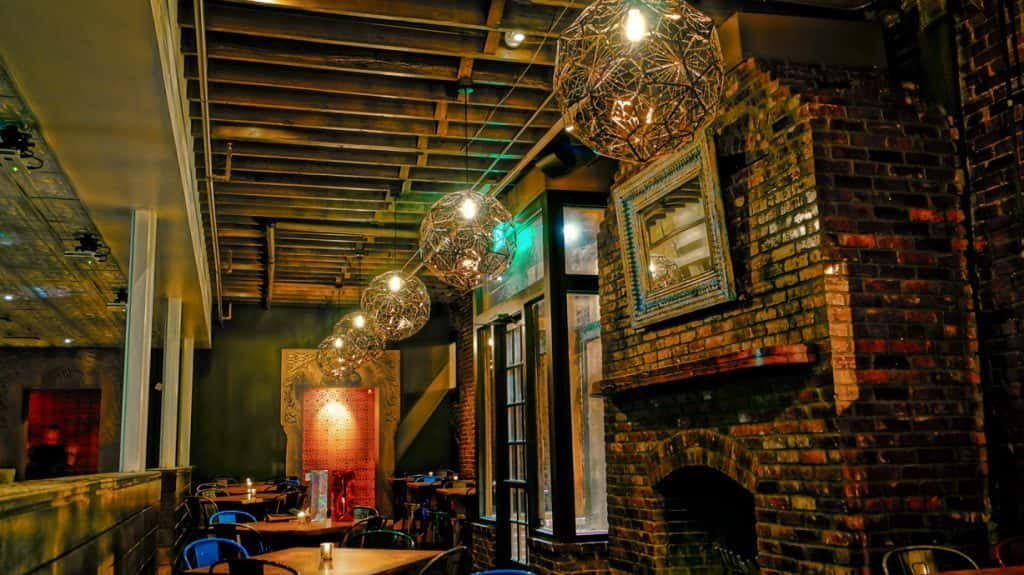 Press
Chauhan Ale & Masala House
In the News
Conde Nast Traveler: 10 Best Places for Brunch in Nashville
Nov 06 2019
"The city's restaurant explosion was bound to bolster our favorite weekend meal. As recently as 10 years ago, Nashville's brunch options were few—but no longer."
Nashville Lifestyles: 19 Must-Try Fall Menus
Nov 05 2019
"With fall in full swing, a few of Nashville's most popular restaurants are cooking up some delicious seasonal dishes to add to their menus. Check out the festive favorites these haunts are serving up this season."
Forbes.com: 17 Great Spins On Nachos Perfect For National Nacho Day
Nov 01 2019
"National Nacho Day is celebrated on November 6, but when is it not a time to enjoy a dish of spicy cheesy deliciousness? Never. These are some brilliant spins on nachos well deserving of year long appreciation."
Eater Nashville: 15 Cool Riffs on Nashville Hot Chicken Around Music City
Oct 30 2019
"With more restaurants with hot chicken dishes on the menu than bachelorettes found strolling 12 South on a Saturday, it's safe to say Nashville hot chicken has reached iconic status."
Thrillest: The Very Best Restaurants in Nashville Right Now
Oct 01 2019
"Nashville's dining scene has reached the point where old reliables really have to stay on top of their game to keep in the spotlight."
Parade: Maneet Chauhan Dishes on Life as a Female Chef, Her 'We Can' Attitude and Balancing it All
Sep 27 2019
"The popular Chopped judge and Indian chef/restaurateur talks global flavors, big earrings, date night and being the only woman in the kitchen."
Good Grit Magazine: Good Karma – An Interview with Chef Maneet Chauhan
Sep 19 2019
"Together with her husband and business partner Vivek Deora and their company, Morph Hospitality Group, Maneet has since established four restaurants in Nashville, two of which—Chauhan Ale & Masala House and 2018 newcomer Chaatable—she helms as Executive Chef."
Fortune: These Award-Winning Chefs Are Expressing Their Indian Heritage With Southern Food
Sep 17 2019
"Brown in the South' is a dinner series bringing together five chefs of Indian descent who have notable restaurants throughout the Southern U.S."
Nfocus: Most Powerful Women: Maneet Chauhan
Aug 29 2019
"Founding Partner and President of Morph Hospitality."
Nashville Lifestyles: Women in Business 2019: Maneet Chauhan
Jul 25 2019
"Say the name Maneet Chauhan to anyone who calls themselves a 'foodie' and they will nearly bow with reverence." https://nashvillelifestyles.com/people/women-in-business/women-in-business-maneet-chauhan/
Eater Nashville: The 38 Essential Restaurants in Nashville, Fall 2019
Jul 17 2019
Where to find impressive platters of Southern vegetables, burgers, and of course, hot chicken https://nashville.eater.com/maps/best-nashville-restaurants-38
Eater Nashville: Where to Dine in (and Around) the Gulch
Jun 26 2019
"The action-packed Gulch boasts plenty of places to discover the city's culinary charms, new and old. In a neighborhood characterized by growth, in which change is an essential part of its fabric, the dining scene is layered with possibilities for hungry locals and visitors." https://nashville.eater.com/maps/best-gulch-restaurants-nashville
Forbes.com: These Fiery Spins On Chicken Are Heating Up Menus
Jun 21 2019
"There's nothing like spicy fried chicken and Nashville has created a variety all its own."
OpenTable: Dine Like a Local: Top Nashville Restaurants to Try Now
Jun 21 2019
"Nashville has a rich and thriving immigrant population, which has imbued the food scene with something to please just about every palate."
Fortune.com: How Nashville Is Becoming an Inclusive Magnet for Women Chefs and Restaurant Owners
May 06 2019
"When chef Maneet Chauhan, also of Chopped and Iron Chef fame, was deciding where to open her restaurant, she chose Nashville."
Charleston City Paper: Butcher & Bee hosts Chopped judge and Music City chef Maneet Chauhan
Feb 24 2017
"Boasting quite an impressive resume — her titles include cookbook author, 2012 James Beard Broadcast Media Award winner, and executive chef and co-owner of three Music City restaurants — Chef Chauhan will collaborate with B&B Chef Chelsey Conrad to spice up B&B's regular menu with favorite Indian dishes."
Style Blueprint: Chef Maneet Chauhan: FACES of Nashville
Feb 13 2017
"Her cuisine fills a void in Nashville, and her presence as a female chef elevates Nashville's culinary culture."
Vacation Idea: 19 Best Burgers in Nashville
Jan 24 2017
"The flavors are as quirky as the restaurant itself, spices you would never think of putting together do not fight, but blend to create memorable flavors."
Cosmopolitan: Get That Life: How I Became a Food Network Star and Restauranteur
Jan 09 2017
"When I fed people, I realized, I can do something that I love to do and people will love me for it. This is it."
Focus on the 615: Chauhan Ale & Masala House: A Unique Dining Experience
Jan 07 2017
"The food is spicy, flavorful, artfully presented, and carefully prepared by the chef and her kitchen staff."
DissDash: Top 10 Most Influential South Asians Of 2016
Jan 05 2017
"Chef of the Year: Maneet Chauhan"
Bravo: Here's How Celebrity Chefs and Top Chef Alums Keep It Real at Their Fabulous Holiday Feasts
Dec 22 2016
"This dish is a way to keep up with that tradition and putting my own twist on the recipe…"
The Daily Meal: 10 Questions with Chef Maneet Chauhan
Nov 23 2016
"This 'Chopped' judge is obsessed with Nashville's Hattie B's Hot Chicken, just like the rest of us."
Eater Nashville: Where to Eat Brunch in Nashville Right Now, Fall 2016
Nov 11 2016
"… you'll find interesting takes on brunch favorites including tandoori shrimp and grits, curried biscuits and gravy, and hot chicken pakora with waffles."